Results tagged ' new york yankee '
On February 17, 1989, Hall of Fame pitcher Lefty Gomez dies at the age of 80. Gomez won 189 games over a 14-year career with the New York Yankees and Washington Senators. Gomez pitched exceptionally well in World Series play, winning six games without a loss.
On February 17, 1971, future Hall of Famer Carl Yastrzemski signs a three-year contract with the Boston Red Sox worth $500,000. The deal is believed to be the largest in major league history. In 1970, Yastrzemski enjoyed one of his finest seasons, batting .329, with 40 home runs, 102 RBIs, and a career-high 23 stolen bases.
On February 17, 1943, Joe DiMaggio of the New York Yankees enlists in the U.S. Army for the purpose of serving in World War II. DiMaggio will miss all of the 1943, 1944 and 1945 seasons before returning to play 132 games for the Yankees in 1946.
On February 17, 1958, former major league star Bob Feller is hired as a broadcaster by the Mutual Broadcasting System. The Hall of Fame right-hander will serve as a color analyst on the radio network's "game of the week" broadcast.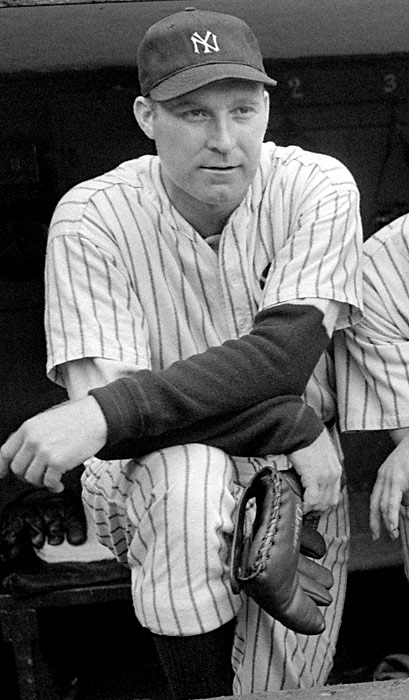 On February 17, 1986, Hall of Famer Red Ruffing dies at the age of 81. The former New York Yankee great won 273 games over a 22-year career, including four straight seasons of 20 or more wins. Ruffing won election to the Hall of Fame in 1967.
On February 17, 1964, the Baseball Writers Association of America elects shortstop Luke Appling to the Hall of Fame. Appling played 20 seasons with the Chicago White Sox, compiling a lifetime batting average of .310 and a total of 1,116 RBIs.