This Day in Baseball History
On February 7, 1949, New York Yankee superstar Joe DiMaggio signs a one-year contract worth $100,000, becoming the first player to earn a six-figure deal in major league history. In 1948, DiMaggio batted .320, while leading the American League in home runs and RBI.
On February 7, 1908, the St. Louis Browns purchase future Hall of Fame pitcher George "Rube" Waddell from the Philadelphia Athletics. The Browns pay $5,000 for Waddell, who won 19 games with a 2.15 ERA in 1907. Waddell will win 19 games in 1908, while lowering his ERA to 1.89.
On February 7, 1994, former National Basketball Association star Michael Jordan signs a minor league contract with the Chicago White Sox. Jordan will report to spring training before being assigned to Class-AA Nashville. After one season in the minor leagues, Jordan will return to the NBA.
On February 7, 1996, future Hall of Famer Dave Winfield announces his retirement at the age of 44. Winfield compiled 3,110 hits, 465 home runs and 1,833 RBIs during a 22-year career with the Padres, Yankees, Angels, Blue Jays, Twins, and Indians.
On February 7, 1995, former major league pitcher Cecil Upshaw dies from a heart attack at the age of 52. The side-arming Upshaw saved 27 games in 1969, helping the Atlanta Braves win the National League West. In nine seasons, Upshaw made 348 appearances, all in relief.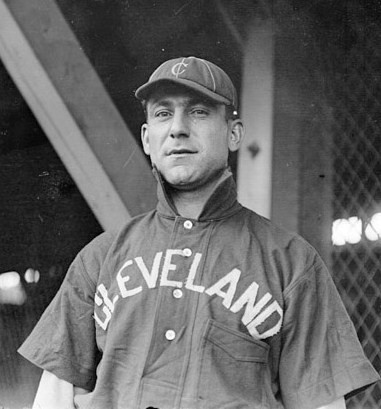 On February 7, 1959, Hall of Famer Napoleon "Larry" Lajoie dies of pneumonia at the age of 84. Lajoie batted .338 over a 21-year career and gained election to the Hall of Fame in 1937. Lajoie also managed Cleveland from 1905 to 1909.
On February 7, 1961, Boston Red Sox outfielder Jackie Jensen makes a return to the major leagues by signing a $40,000 contract. Jensen had retired in 1960 due to a fear of flying. The layoff will prove detrimental to Jensen, who will hit only .263 with 13 home runs in 1961.
On February 7, 1999, veteran pitcher Dennis Martinez announces his retirement. The Nicaraguan right-hander won 245 games over a 23-year career with the Baltimore Orioles, Montreal Expos, Cleveland Indians, Seattle Mariners, and Atlanta Braves. In 1991, he pitched a perfect game as a member of the Expos.